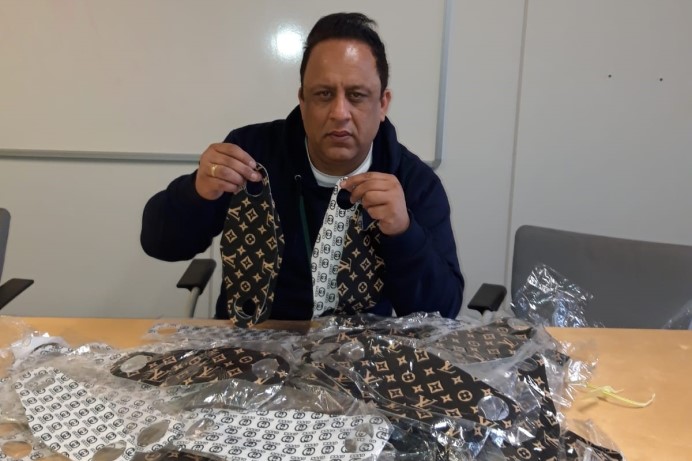 A Southall trader who was caught selling counterfeit face masks and illicit hand sanitiser bottles has been prosecuted by Ealing's trading standards.
Mr Ulgeet Singh, sole director of Yark London Limited based in Southall appeared at Uxbridge Magistrates Court on Wednesday 22 February to answer 13 offences under the Trade Marks Act 1994 and the Cosmetic Products Enforcement Regulations 2013.
The court heard that trading standards officers visited the premises on Grand Union Way, Bridge Road in August 2020 where they discovered a large quantity of suspected designer-branded counterfeit face masks bearing the labels of Adidas, Unilever, Superdry, Gucci, Louis Vuitton, Nike, Versace and Burberry.
In total, 1,458 masks were seized and taken away for further inspection where it was confirmed that they failed to meet the Trade Marks Act 1994.
Poor quality products
During the visit, officers also found various hand sanitiser bottles which did not contain the correct UK import labelling and were suspected of breaching the Cosmetic Products Enforcement Regulations 2013.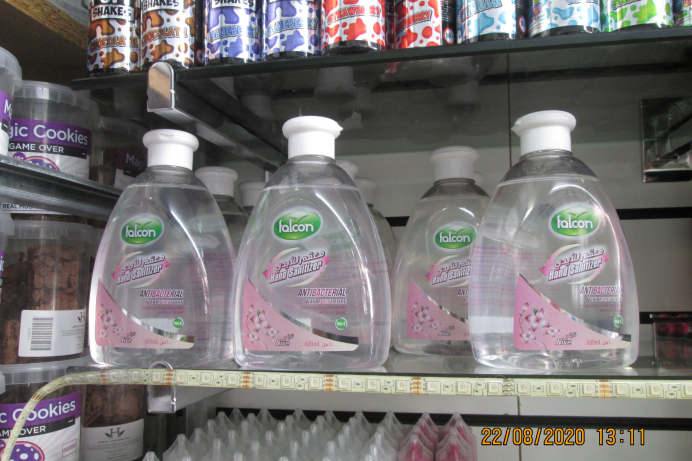 Officers then discovered a further 10,000 non-branded face masks which did not comply with UK standards. The trading standards team noted that the masks were of poor quality, unsafe and offered little to no protection to consumers who were encouraged to wear face coverings during the pandemic.
Further examination carried out by the Officers carried out on the hand sanitisers later confirmed that the products had not been tested according to UK requirements.
Company pleads guilty
In court, Yark London Limited pleaded guilty to all 10 offences under the Trade Marks Act 1994 and three offences under the Cosmetic Products Enforcement Regulations 2013.
The company was subsequently fined £9,900 plus costs of £5,142 and a victim surcharge of £190, bringing the total cost of the fine to £15,232.
Councillor Bassam Mahfouz, cabinet member for decent living incomes said: "This case proves that where there's money to be made, some unscrupulous traders will stop at nothing and put consumers' lives at risk by selling products that are counterfeit and of inferior quality. The majority of retailers in Ealing are law abiding traders, but there are those who believe they can make easy money by selling fake goods that have not been subjected to rigorous safety tests.
"We will do all within our means to unmask these reckless, rogue traders who continue to sell counterfeit and illegally imported products."
To share any knowledge you have that could help our Trading Standards teams take action across London, please visit the following link Report consumer crime – London Trading Standards